It's hard to believe that a year has passed by already! As I embarked on my year long photography residency at Flower City Arts Center I wasn't sure what to expect. I knew I would be teaching throughout and working on documentary projects. I had no idea how much my personal project would challenge me while allowing me to grow and take a journey on another path. As I stepped outside the photographic work I am most familiar with, I had the same goal in mind –to raise an awareness about an issue I am passionate about. I chose Litter.
The challenge for me was the how. How do I document litter in a way that is unique while sending a powerful message. A day at the beach inspired the foundation of what is now a part of my work, plastic waste.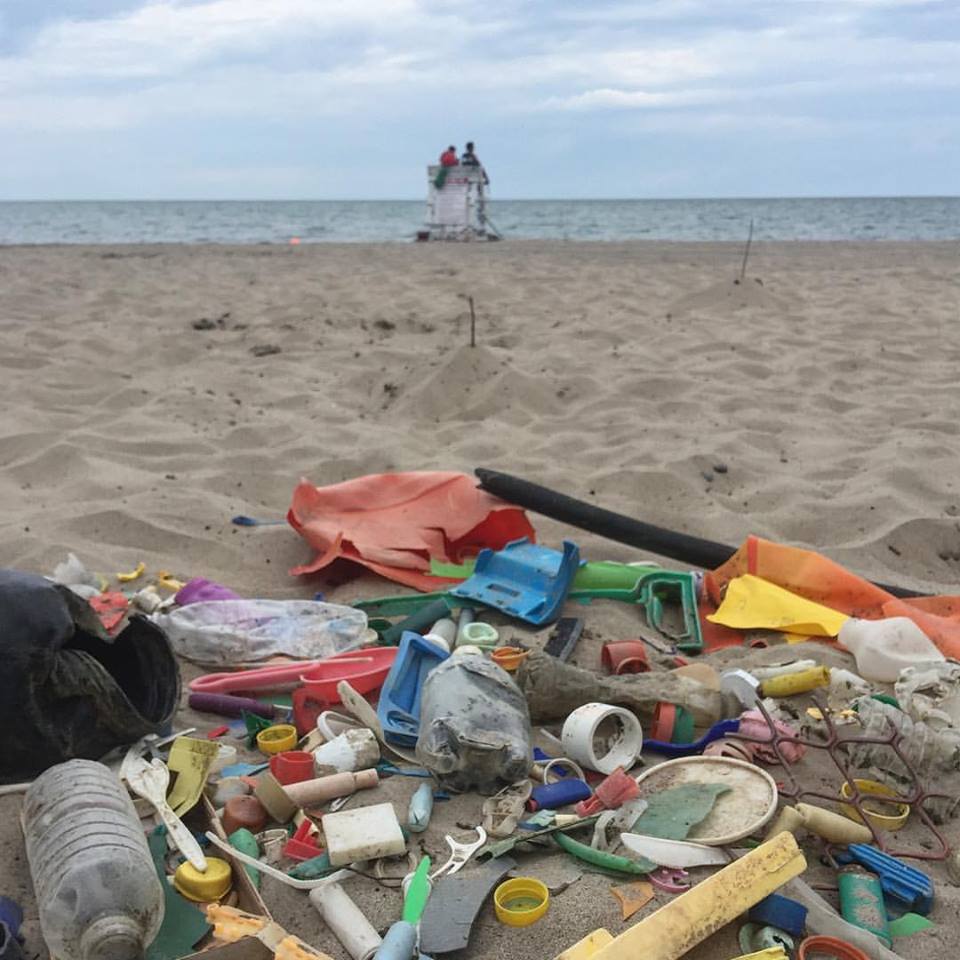 Equal to my passion for documenting issues that affect our community, I have become dedicated to the issue of plastic and it's effect on the planet. It is my hope the images I create raise consciousness while encouraging paradigm shifts in our perceptions of one another, and those in positions of agency to help will step in and be the change the world needs.
The plastic project has done just that! I've had college groups reaching out to do beach cleanups, photographers joining forces to document our plastic problem, artists creating art out of waste, and community members committed to being the change this planet is in dire need of. This past year as a Flower City Arts Center photo resident has left me with such a powerful gift. Self-awareness. I caught my own attention regarding waste. Thinking I had a relatively small footprint, I was so wrong. Now I know, and through art the world will know.
Though my residency has come to an end, I will still be a teaching artist at the center, I hope you'll join me! Thank you for such a special year, Megan, Sharon, Mark, Amanda, and Janice!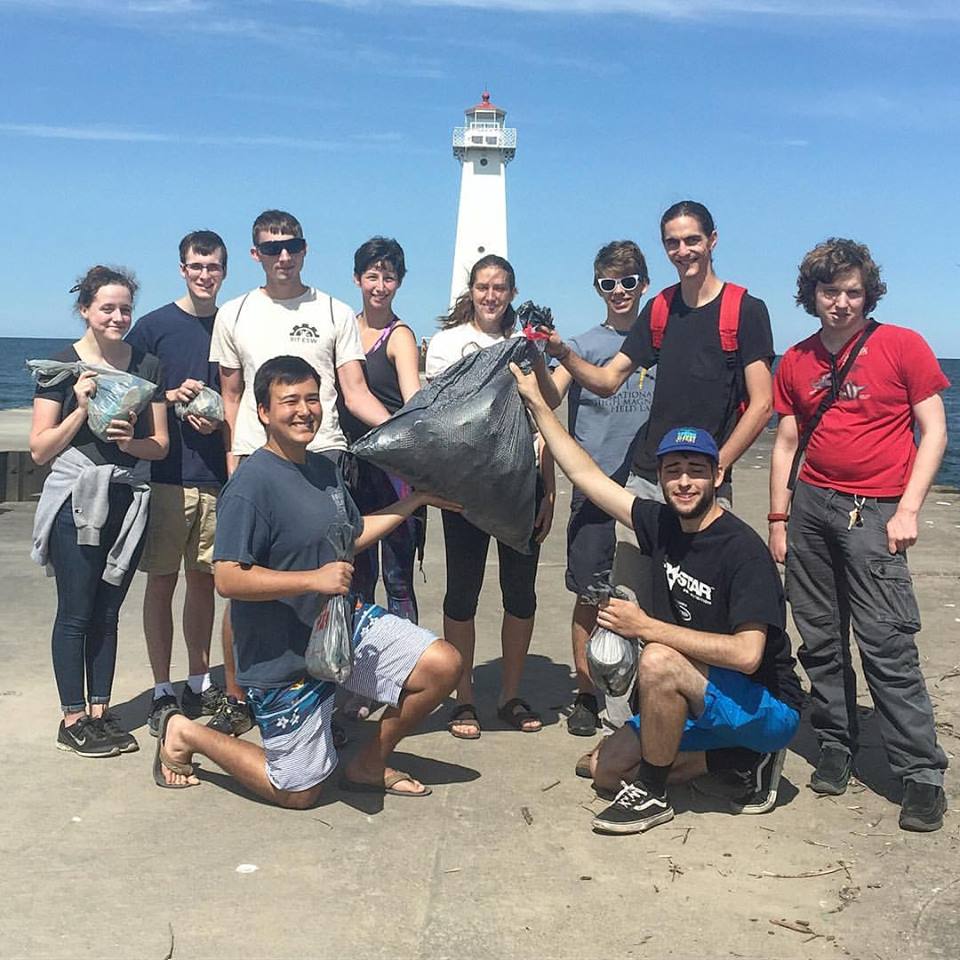 The Rochester Institute of Technology (RIT) chapter of Engineers for a Sustainable World spent a recent Saturday afternoon picking up litter while concentrating on plastic at Sodus Point Beach. 30 lbs. of debris was collected. This plastic will be turned into purposeful art.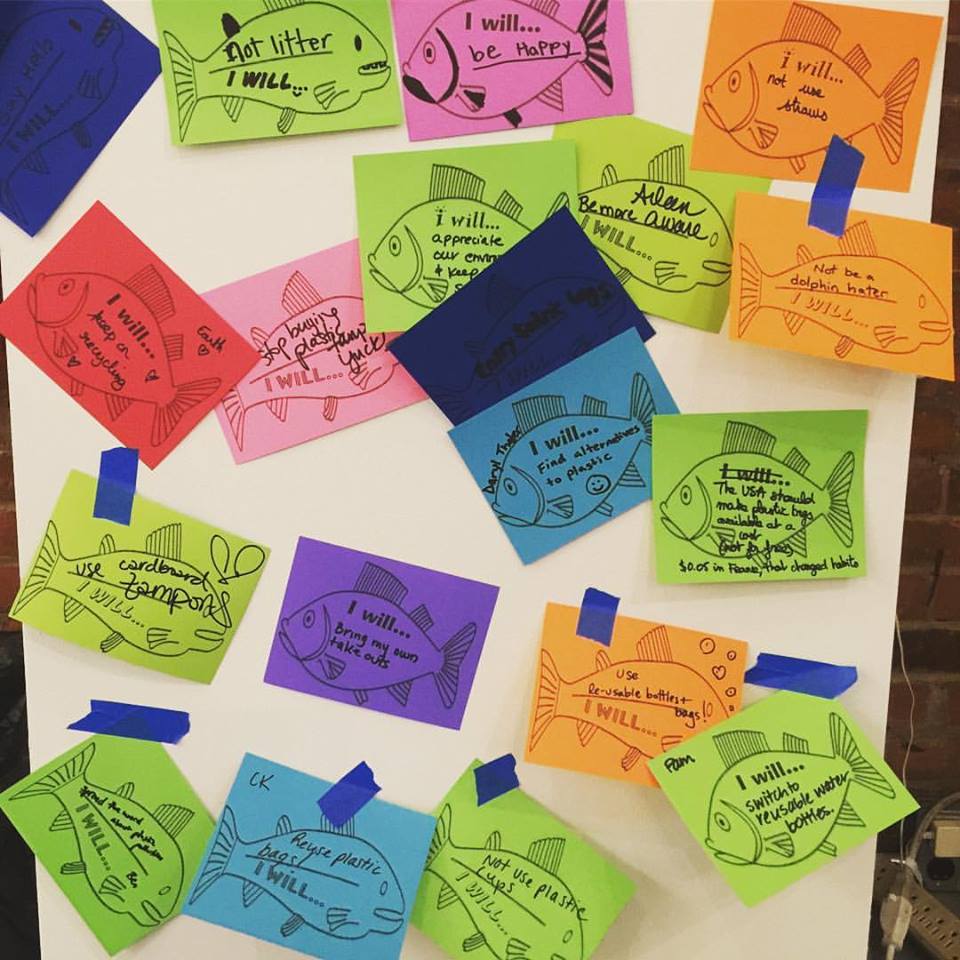 A rainbow of color along the beach at Braddock Heights looks beautiful when seen collected and sorted, however plastic is a real concern for the planet. People made plastic pledges after viewing the Plastics: Our Weakness exhibit this summer, what will your pledge be?