Through my documentary photography I explore the human condition and the individual paths people take on their journey. Photography for me, has been an exploration of self-discovery as I tend towards issues that have affected me personally. My hope is always to raise an awareness and open the door for conversation.
Plastics: Our Human Waste has been an education unlike no other. The evolution of this project came about due to my anxiety over litter. It seemed to me that many of the issues I document have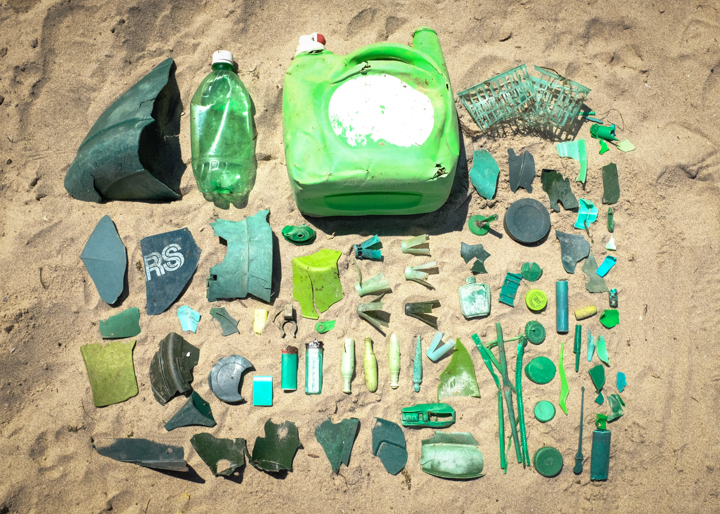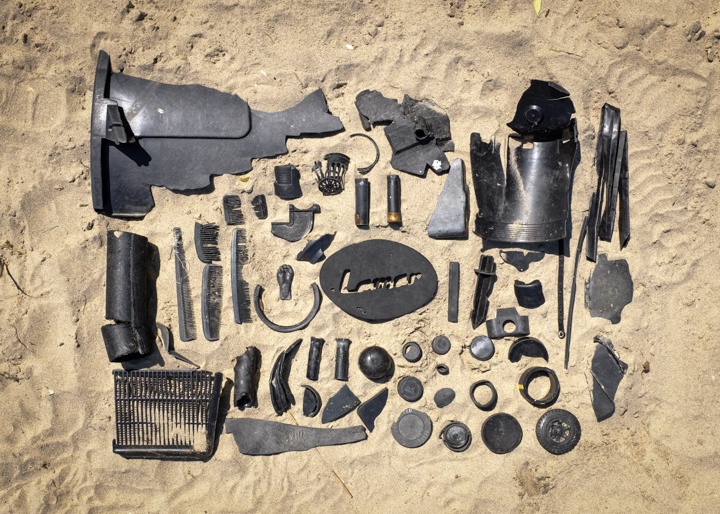 no concrete solutions. Litter on the other hand seems an easy fix. Don't litter. Recycle. Pick it up. I am now aware that it is not that easy. My approach to Plastics came about after spending a day at Hamlin Beach along the shore of Lake Ontario. Looking around I was blown away at the amount of litter washed up. This wasn't just any old litter, it was all plastic.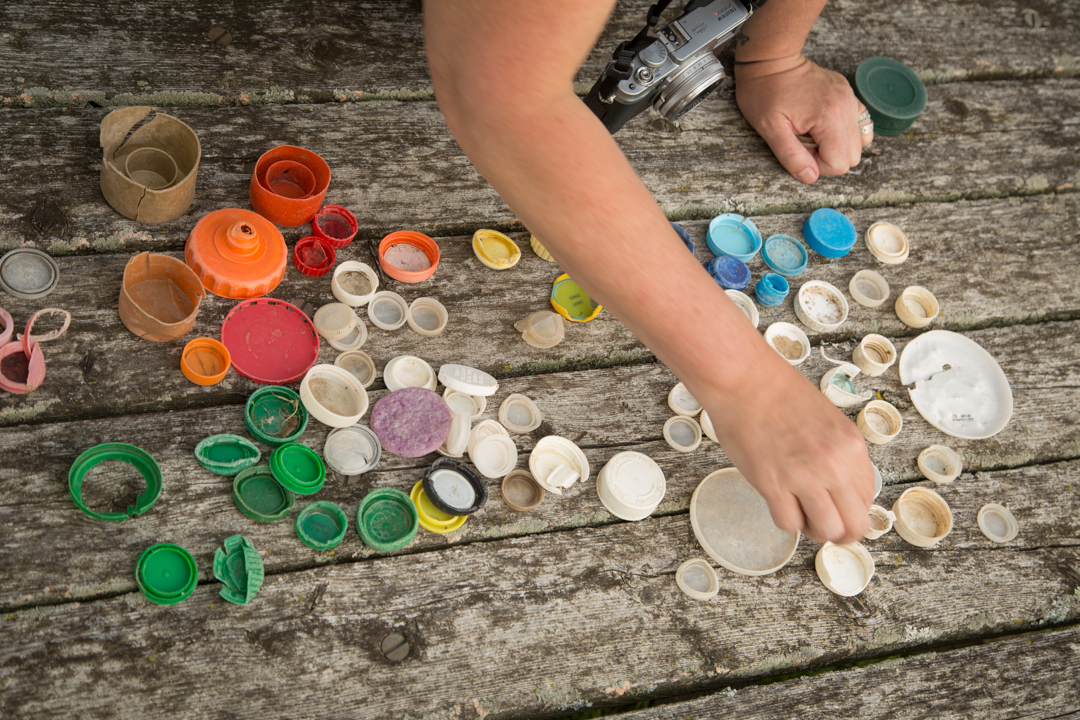 Picking up this plastic as though it were sea glass, I started sorting by color, shapes, and size. Working my way through Braddock, Durand and Webster beaches picking up plastic became a daily routine. The enormous amount of multi-colored plastic waste became overwhelming.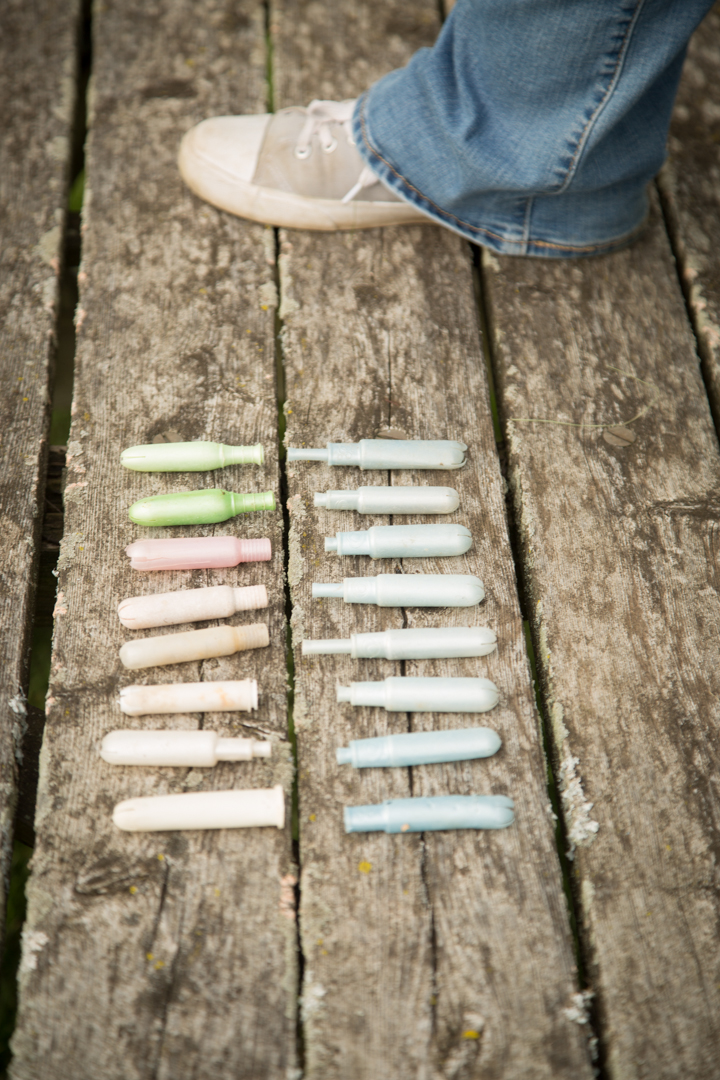 Researching plastic in Lake Ontario was scary:
In 2012 and 2013 NGO 5 Gyres sampled areas of Lake Ontario, they recorded levels of plastic as high as 1.1 million particles per square km. – NOW Toronto News
Alex Mifflin of NOW Toronto states, "Just like the infamous garbage patches of the Atlantic and Pacific oceans, our own backyard has been turned into a plastic soup – only our lakes have even higher concentrations of plastics than the biggest ocean garbage patches."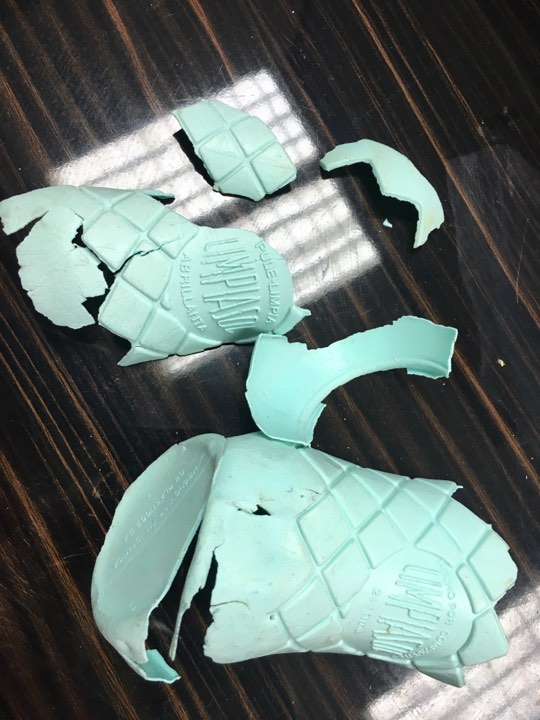 I raised an awareness within my own family. Thinking we have a relatively small footprint, I was so wrong, plastic is used in every facet of our lives. It is my hope that these images alongside the actual plastic collected from the shores of Lake Ontario will raise an awareness in you.
Saturday, August 19th, I will be hosting an Artist Talk on Plastics: Our Human Waste at the Flower City Arts Center. I have several guests joining me to include photographers who participated in documenting plastic and litter Jacalyn Meyvis and Erica Jae, my husband, Daryl Thaler who ventured out with me weekly collecting plastic waste along beaches and Ben McLauchlin, a Rochester native and Binghamton University student focusing on environmental studies and graphic design. Ben has participated in research in the Galapagos Islands studying plastic and will be talking about his experiences as well as sharing his images.
While at the talk you can check out images of plastic collected along Lake Ontario beaches and litter from Rochester area parks, the actual plastic that was swimming in the lake, and some cool artwork created by local artisans from the plastic.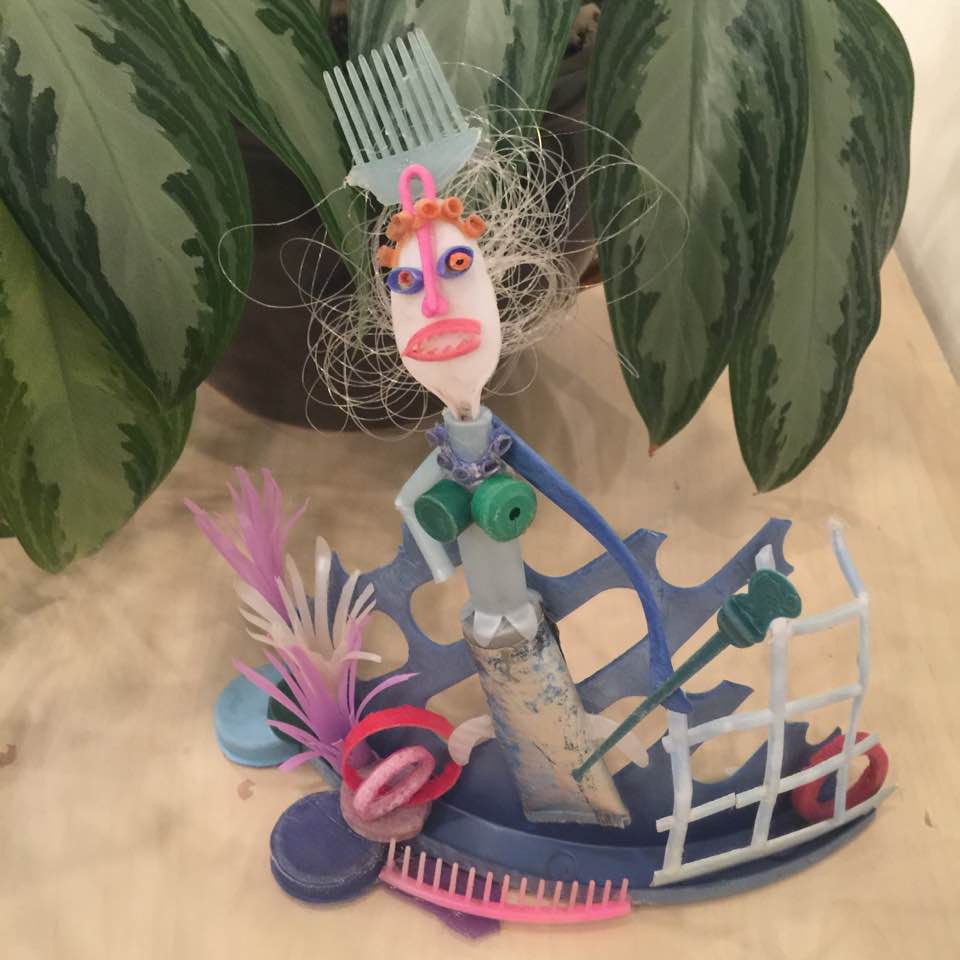 Remember: Reduce. Recycle. Reuse. Refuse.